Garage Door Remote Clicker
Back To Our Services
Garage Door Repair Culver City provides garage door service from installation to repair. Service is what we specialize in. We have garage doors, garage door openers, garage door remotes, garage door cables, garage door springs, garage door tracks, and any other product that makes a garage door work when you come home late at night.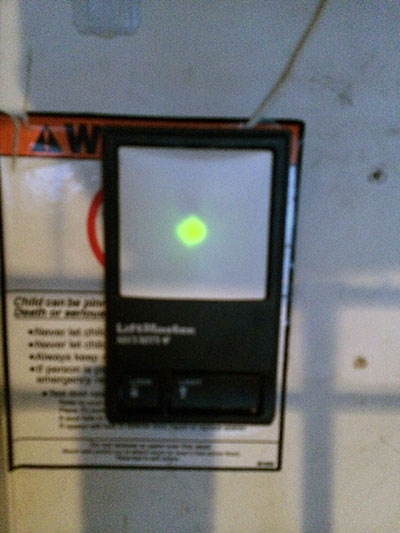 We carry garage doors in aluminum, steel and wood. All the materials that will help you add curb appeal to your home. We carry garage door openers with a belt drive, a chain drive, and screw drive. We install and service brands like Chamberlain, Sears, Liftmaster, Craftsman, Marantec, and Genie for doors and openers. All the top of the line brand names are here waiting for you. We have extension springs and torsion springs and all the track and cables that your garage door needs.
Garage Door Repair Culver City can install new garage door products, replace old garage door products, or fix garage door products. It doesn't matter what your need or budget is, we can accommodate. We can even teach you how to maintain your garage door products to avoid repairs. Why not learn how to prevent issues before they arise? It will definitely save you money later on. Garage Door Repair Culver City wants to be your garage door service company. We provide next day, same day, and emergency garage door services. Our staff is ready to serve.
No job is too big or too small for Garage Door Repair Culver City
We do it all. We are comfortable installing a garage door as we are doing garage door remote repair or garage door remote replacement. Your garage door remote may seem like a minor garage door part on an ordinary day, but it becomes a crucial part when it malfunctions. The garage door remote serves as most people's key to their home. When you press that button and it doesn't work you may find yourself locked out. People come to rely so much on their garage door remote access to their home that they often no longer carry a key. Of course there is always the garage door key pad, but who really remembers their code? You try to make it something easy to recall, but it never is. Because of this the garage doorremote becomes very important.
We offer garage door remote repair as well as emergency service, but why not start with a quality product? At Garage Door Repair Culver City we have all the latest remote brands. We haveLiftmaster security, Genie Intellicode, Clicker, and Multi Code. Our qualified staff can help you wade through your remote options and get the best one installed at your home for a price that is right for you.