Tips for Properly Working Garage Door Springs
02/27/2014
Back To Blog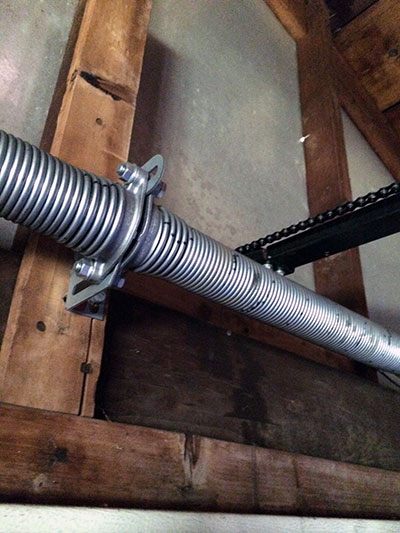 The role of the garage door springs is extremely important as they ensure that the door moves properly and safely. You have to provide the proper inspection, care and maintenance to ensure that they are in good condition and work optimally at all times. You should know how to recognize issues and how to fix them in the right way. Here is some advice to help you with this.
Ensuring Effective Spring Operation
It is easy to test the springs to ensure that they operate perfectly. All you have to do is to disconnect the garage door opener and attempt to lift the door manually. Lift the door halfway and get out of the way to see how it behaves. If it pulls all the way up, then the springs must be too tight. If it starts moving downwards automatically, then the springs are too loose.
In any case, garage door torsion spring adjustment will be required. It has to be done carefully so that the perfect level of tightness is found. It is easy to jump from one problem to another when there is lack of precision. Given this, you may want to rely on the garage door repair experts in Culver City to do the job properly.
There is a simple test which will show you whether the springs are actually in good condition. Again, you need to disconnect the opener when the door is all the way down to the ground. Then you need to lift it manually. If you feel a good amount of resistance then there may be time for garage door torsion spring replacement.
The first thing you need to do is to provide cleaning and lubrication maintenance. Any rust has to be removed timely. Repeat the test several days after the improvements. If the door is still challenging to lift, you have to accept the fact that this part has come to the end of its useful life.
Follow this advice to ensure perfect safety.